The Events Calendar includes not just NATHPO events but also trainings, exhibits, shows, conferences, and consultations put on by our community partners and are listed solely to provide information and are not endorsed by NATHPO.
Please feel free to submit an event using the (+); as soon as it is approved, it will appear on the calendar.
SAIGE (the Society of American Indian Government Employees): Training
Tuesday, June 20, 2023
Description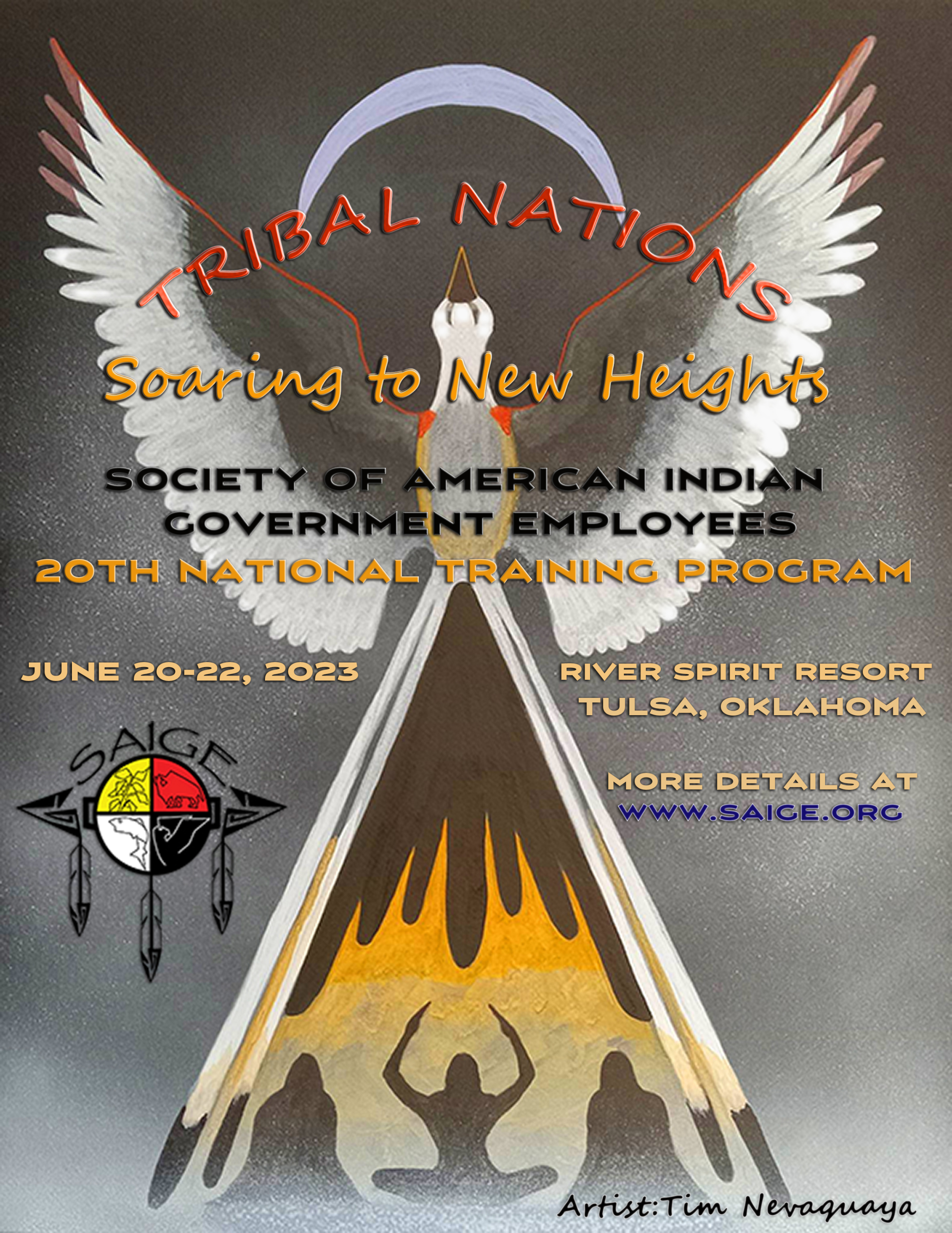 2023 National Training Program - Tribal Nations Soaring to New Heights
The SAIGE 20th National Training Program is being held June 20-22, 2023, in person at the tribally owned River Spirit Casino Resort in Tulsa, OK.
"Tribal Nations Soaring to New Heights" refers to the unprecedented number of native people in high level government positions, as well as professions that serve tribes and their members.
Formed in 2002, SAIGE is the first national non-profit organization representing American Indian and Alaska Native Federal, Tribal, State, and local government employees.
SAIGE hosts an outstanding Annual National Training Program, open to all, focused on professional development, leadership and topics related to the complex Federal Indian Trust Responsibility. Integral to this, SAIGE provides specialized training sessions for Veterans and college-aged Youth.
The cost for registration is $700 and the hotel rooms are all at the government per diem rate of $98 per night. For more information and to register, go to www.saige.org.
Pricing
$700 in advance; $750 onsite