The Events Calendar includes not just NATHPO events but also trainings, exhibits, shows, conferences, and consultations put on by our community partners and are listed solely to provide information and are not endorsed by NATHPO.
Please feel free to submit an event using the (+); as soon as it is approved, it will appear on the calendar.
PastForward National Preservation Conference
11/8/2023 - 11/10/2023
Description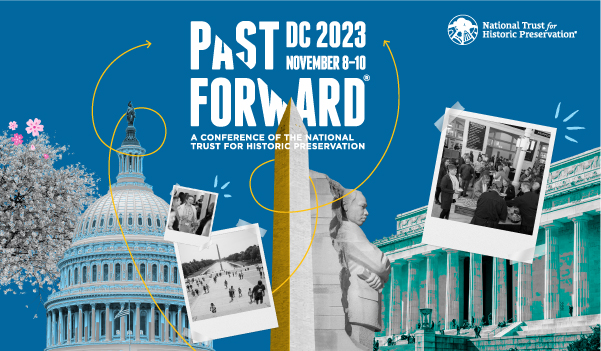 PastForward National Preservation Conference
PastForward 2023 will take place November 8-10, 2023, in Washington, DC. Celebrate the power of place and join fellow preservationists and preservation lovers at the nation's premier conference for those who work to save, sustain, and interpret historic places.
PastForward Registration Rates
Start planning for this fall's PastForward conference, Preserving Place, Empowering Community, in Washington, D.C.
Want to save big and get first access to registration and D.C. area Field Studies?
Join Forum now so you can register in early July at the discounted member rate, receiving first access to Field Studies and special events. Membership rates start at $195 and with Forum PastForward registration starting at $395, you could save more than $200!
Registration rates for the general public start at $800 and registration will go live in late July for non-members.
Learn more about PastForward 2023 rates and check out the conference schedule for November 8-10.
Stay tuned for more details about PastForward this spring, such as content, tours, and special events!
At PastForward 2023, we will harness the power of place and of community to save more places and use preservation as a tool for building a more just, equitable, and sustainable future.
We can't wait to see you all this November in the dynamic city of Washington, D.C. as we celebrate, share, and learn together.