The Events Calendar includes not just NATHPO events but also trainings, exhibits, shows, conferences, and consultations put on by our community partners and are listed solely to provide information and are not endorsed by NATHPO.
Please feel free to submit an event using the (+); as soon as it is approved, it will appear on the calendar.
PastForward National Preservation Conference
11/1/2022 - 11/4/2022
Description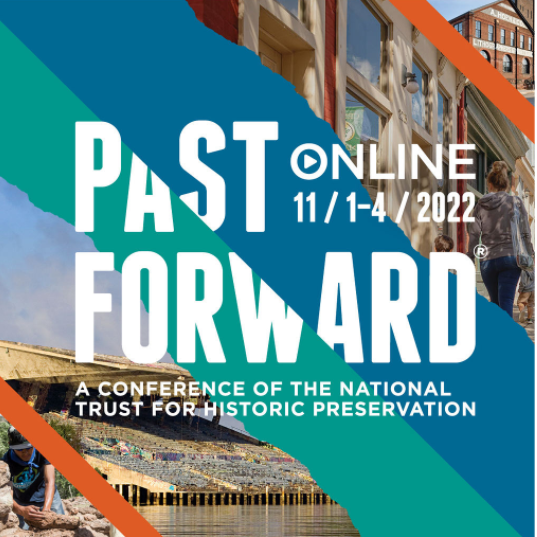 PastForward Online 2022 will take place online November 1-4. Celebrate the power of place and join thousands of preservationists and preservation lovers at the nation's premier conference for those who work to save, sustain, and interpret historic places. The virtual conference will build on and expand the inclusivity of the two previous virtual conferences. Visit the website for more information: PastForward Online National Preservation Conference, Nov 1-4, 2022 | National Trust for Historic Preservation (savingplaces.org)
To provide an inspiring and engaging gathering for an expansive preservation movement, PastForward Online 2022 will offer a variety of new formats to complement the cutting-edge content presented by dynamic speakers. There will also be several ways participants can network with colleagues from across the movement while having interactive experiences to deepen our understanding of current preservation practices.
Through thought-provoking educational sessions and engaging networking events, you'll have the chance to connect with others on topics that matter to you. Advocates and architects, city planners and historic site directors, students and elected officials, commissioners and main street directors—if you have a role in preserving the places that made America and sustain its people, you'll find a home at PastForward.
Categories
Conference
Save the Date