The Events Calendar includes not just NATHPO events but also trainings, exhibits, shows, conferences, and consultations put on by our community partners and are listed solely to provide information and are not endorsed by NATHPO.
Please feel free to submit an event using the (+); as soon as it is approved, it will appear on the calendar.
NCAI's 2022 Mid-Year Conference & Marketplace
6/12/2022 - 6/16/2022
Description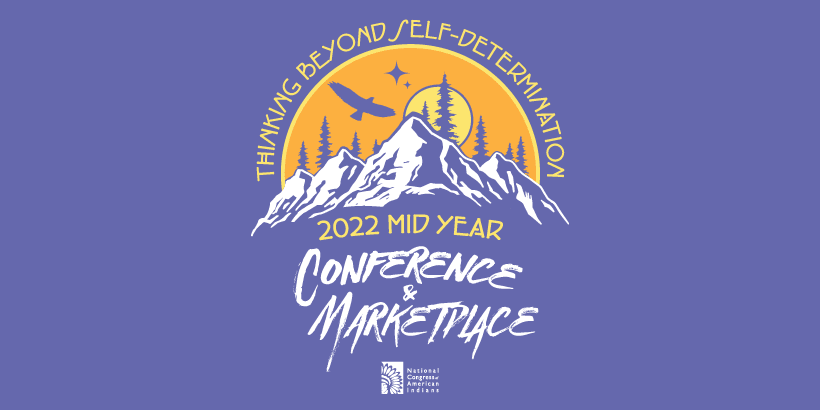 2022 Mid-Year Conference & Marketplace
June 12 - 16, 2022
Anchorage, Alaska
At NCAI's 2022 Mid-Year Conference & Marketplace, attendees will have the opportunity to work collaboratively to protect and enhance tribal sovereignty. For the first time since the COVID-19 pandemic began, the conference will be held in-person in Anchorage, Alaska, under the theme of "Thinking Beyond Self-Determination."

Tribal leaders, NCAI members, Native youth, and partners from across Indian Country will gather to embark upon a new era of Nation-to-Nation engagement through proactive strategy development, advocacy, and more. In addition to three days of NCAI General Assembly, attendees will begin to define this period of tribal governance through task forces, tribal caucuses, and breakout sessions highlighting issues unique to tribal communities.
For more information see the conference website: Overview ⋮ 2022 Mid Year Conference & Marketplace ⋮ Blackthorn ⋮ Events
Register here: Overview ⋮ 2022 Mid Year Conference & Marketplace ⋮ Blackthorn ⋮ Events