The Events Calendar includes not just NATHPO events but also trainings, exhibits, shows, conferences, and consultations put on by our community partners and are listed solely to provide information and are not endorsed by NATHPO.
Please feel free to submit an event using the (+); as soon as it is approved, it will appear on the calendar.
National Trust Historic Sites Events in May
Monday, May 1, 2023
Description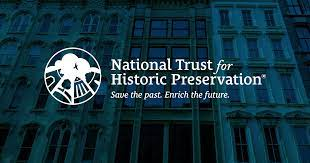 National Trust Historic Sites Events in May
Connect with National Trust Historic Sites from across the country with a selection of virtual events, exhibitions, and opportunities in May. Learn about all 27 National Trust Historic Sites here.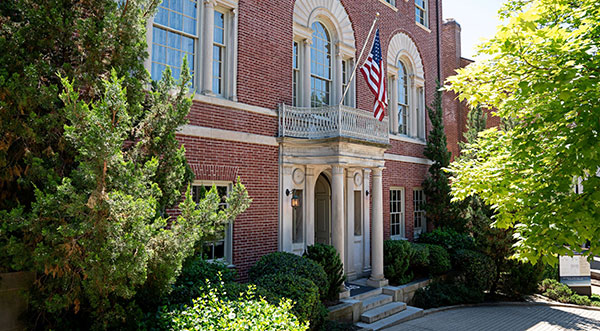 President Wilson House
Hidden Home Histories: Woodrow Wilson HouseStream live on YouTube now
Enjoy this 20-minute documentary by DomoNaut featuring behind-the-scenes footage of the house and Wilson House Executive Director Elizabeth Karcher.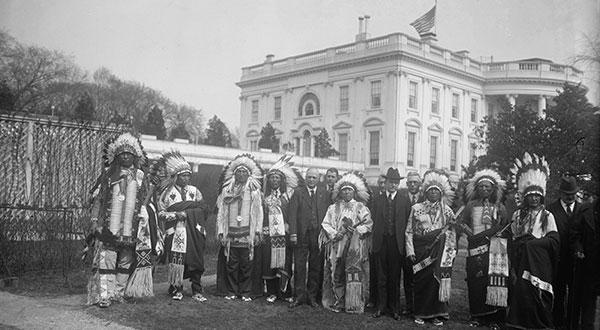 Decatur House/White House Historical Association in Washington, D.C.
White House History Live: Indigenous DC with Elizabeth Rule, Professor at American UniversityTuesday, May 30, 5:30 PM ET Free
Historian Elizabeth Rule discusses her new book Indigenous DC: Native Peoples and the Nation's Capital. Washington, DC, is Indian land, but Indigenous peoples are often left out of the national narrative. To redress this myth of invisibility, Indigenous DC shines a light upon the contributions of Indigenous tribal leaders and politicians, artists, and activists to the rich history of the District of Columbia. Inspired by Rule's award-winning public history mobile app and decolonial mapping project, Guide to Indigenous DC, this book underscores that all land is Native land through a narrative arc that encompasses an account of the original inhabitants who call the District their traditional territory and members of the Indigenous diaspora who have made community in the U.S. capital.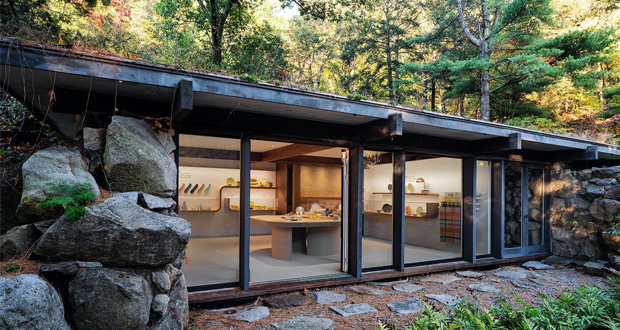 Historic Artists' Homes and Studios
Home Improvement Series 2023: Innovation, Inclusion, and InspirationFridays in May, 3 PM ET
Historic Artists' Homes and Studios presents three curated Preservation Month presentations in partnership with the Florence Griswold Museum in Old Lyme, Connecticut. The 2023 series pairs speakers who examine the future of historic home and studio preservation and interpretation. 
· May 5: Learn how sites have found ways to augment their collections and use them to amplify stories by recentering objects. 
· May 12: Two sites discuss how they sought to expand access to a range of visitors through sensory programs devoted to those with sight loss and dementia.
· May 19: Explore recent collaborative projects that extended the artistic legacy beyond the walls of the studio through artist residencies, publications, and traveling exhibitions.
OTHER UPCOMING VIRTUAL EVENTS AT NATIONAL TRUST HISTORIC SITES Decatur House/White House Historical AssociationHistory Happy Hour: Paul Jennings and the 1814 White House Fire with Montpelier Senior Research Historian Hillarie HicksThursday, May 11, 5:30 PM ET Free
The Glass HouseFutures of the Architectural ExhibitionMonday, May 15, 6:30 PM ET Free
Historic Artists' Homes and StudiosHistoric Artists' Homes & Studios Virtual Road Trip: Couse-Sharp Historic Site, Taos, New MexicoMonday, May 15, 6:30 PM ET Free
Upcoming On-Site Events at National Trust Historic Sites
Consider visiting a National Trust Historic Site near you. Check out these May events held on-site: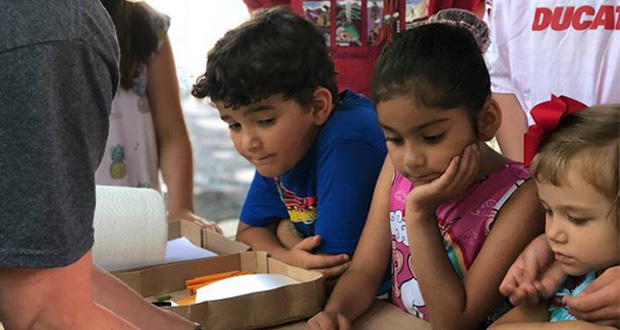 Villa Finale: Museums & Gardens in San Antonio, Texas
Let's Start With Art!Saturday, May 20, 10 AM CT $5 per child Art teacher and Villa Finale staff member Lisa Stewart invites families to join her for a morning of art in the garden. Children will enjoy three outdoor art activities. Supplies provided.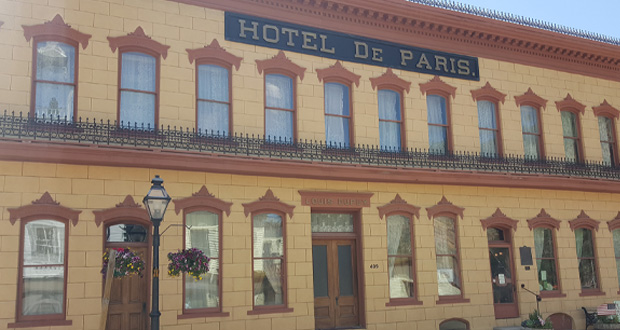 Hotel de Paris Museum in Georgetown, Colorado
Hotel de Paris Museum DayWednesday, May 24, 10 AM – 2 PM MT, 9:30 AM – 4:30 PM ET Free Celebrate the 69th anniversary of Hotel de Paris Museum with free entertainment and refreshments. Leon Littlebird will be on hand to smudge the hotel with sage to protect it for the coming year, and a ribbon cutting for the museum's newly renovated landing kitchen will take place. Don't miss the opportunity to support and explore this venerable Colorado institution.
OTHER ON-SITE EVENTS AT NATIONAL TRUST HISTORIC SITES (Alphabetical)Cliveden in Germantown, Pennsylvania2023 Tour SeasonThursdays through Sundays, 12PM - 4PM ET $15 adults; $10 students; children 6 years and under free
The Turmoil of Transition: The Mid-Nineteenth Century at ClivedenOn-going Exhibit Included with admission
Second Saturdays at Cliveden: Bring Your Dog!Saturday, May 13, 12 PM – 4 PM ET FreeHabit Forming: Drug Addiction in Mid-19th-Century PhiladelphiaTuesday, May 16, 7 PM ET Free Stories & Landscapes: The History of ClivedenSaturday, May 13 & Tuesday, May 16, 10 – 11:30 AM ET $25 Decatur House/White House Historical Association in Washington, D.C.Symposium with the Library of Congress: The White House and Popular CultureFriday, May 5, 9 AM – 5 PM ET $50
Edith Farnsworth House in Plano, IllinoisExhibition: The Last of the Animal BuildersOn view April 2 – November 26, 2023 Included with site admission
Guided Tour of Edith Farnsworth HouseWednesdays – Sundays, 10 AM, 12 PM, and 2 PM CT $30 tickets; $15 military tickets
The Glass House in New Canaan, ConnecticutGlass House Presents: Architecture Now: New York, New PublicsThursday, May 25, 6:30 PM ET Free
President Wilson HouseWilson House ToursDates and price variesWoodlawn & Pope-Leighey House in Alexandria, VirginiaAll Lit Up Like a Japanese Lantern: The Japanese Aesthetic in Frank Lloyd Wright's Pope-Leighey HouseSunday, May 7 & May 21, 3 PM ET $20
Spring Forest BathingFriday, May 12, 9:30 AM – 12:30 PM ET $30
Wright at TwilightFriday, May 12, 6:30 – 9 PM ET $25
Designing American LivingSunday, May 13 & May 27, 3 PM ET $25
Yoga Nidra at Pope-Leighey HouseThursday, May 25, 11 AM ET $20