The Events Calendar includes not just NATHPO events but also trainings, exhibits, shows, conferences, and consultations put on by our community partners and are listed solely to provide information and are not endorsed by NATHPO.
Please feel free to submit an event using the (+); as soon as it is approved, it will appear on the calendar.
Home of the Northwest Anthropology Conference
4/12/2023 - 4/15/2023
Description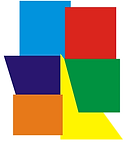 Northwest Anthropological Association
Home of the Northwest Anthropology Conference
Register for the conference and NWAC Banquet here.
Submit an abstract for the conference (please register before submitting an abstract) here.
All conference attendees must register for the conference to participate. Attendance at the meeting constitutes as an agreement to adhere to the Northwest Anthropological Association's Policy on Harassment and Code of Conduct including the possibility that a violation may cause one's termination from participation in the meeting without refund.
On-site registration will be available throughout the conference.