The Events Calendar includes not just NATHPO events but also trainings, exhibits, shows, conferences, and consultations put on by our community partners and are listed solely to provide information and are not endorsed by NATHPO.
Please feel free to submit an event using the (+); as soon as it is approved, it will appear on the calendar.
2024 Tribal Self-Governance Conference
4/15/2024 - 4/18/2024
Description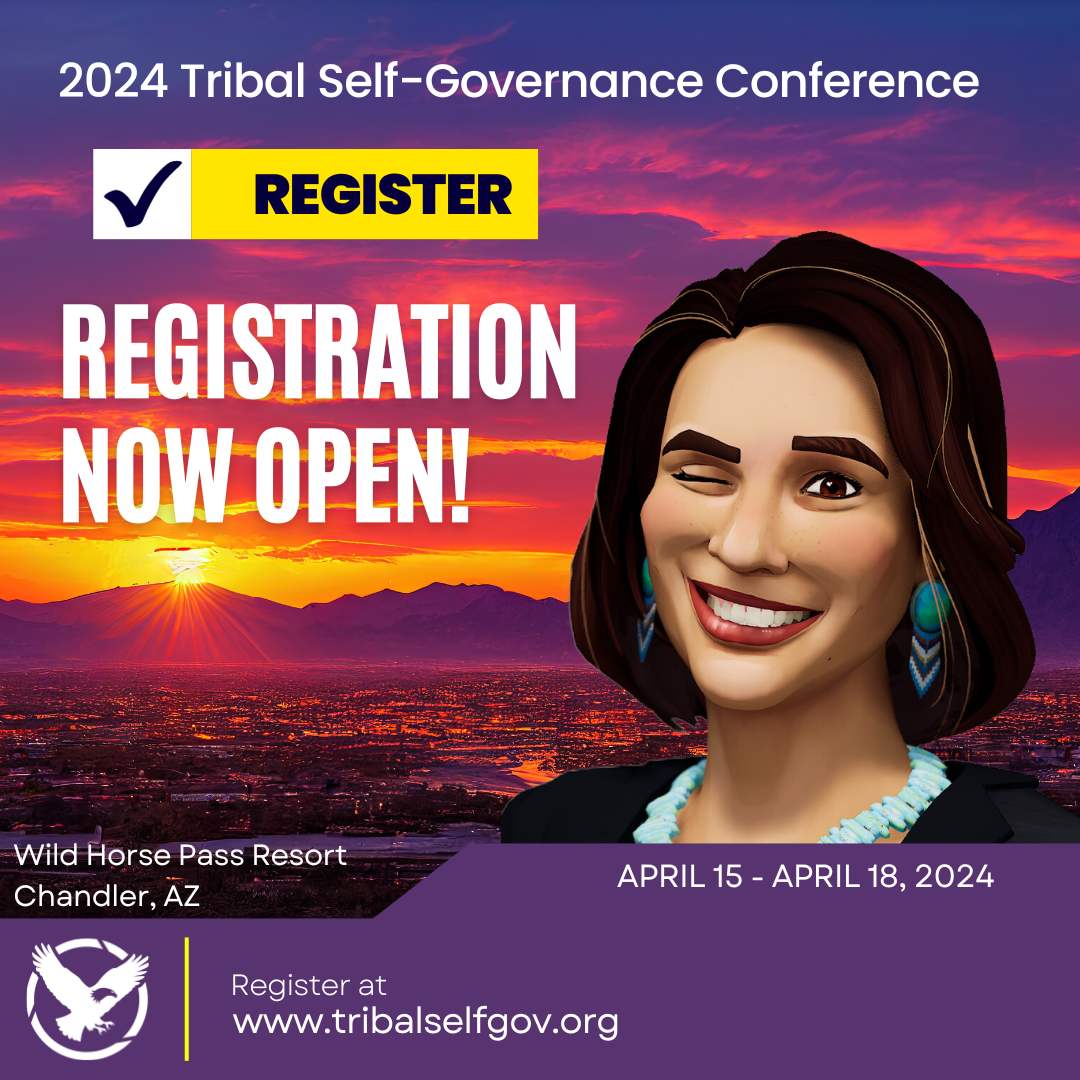 Join us for the 2024 Tribal Self-Governance Conference, a must-attend event for Tribal leaders, Tribal officials, Federal partners, and those who work closely with Tribal communities! This in-person conference will be held at the Gila River Indian Community's Wild Horse Pass Resort in Chandler, Arizona. Get ready for enlightening discussions, informative workshops, and networking opportunities. Discover innovative strategies to strengthen Tribal Self-Governance and improve the health and well-being of Tribal communities.
Don't miss out on this incredible event!
REGISTRATION:
EARLY REGISTRATION (until December 1, 2023): $550
REGULAR REGISTRATION (until April 12, 2024): $650
NOTE: No refunds or credits for cancellations.
VENDORS & EXHIBITORS:
Please contact Mandi Johnson at mandij@tribalselfgov.org or 918-370-4252 to reserve your spot. Limited space available. Reserve your spot ASAP!
Native Vendors: $600 Exhibitors: $800
SPONSORSHIPS:
Show your support for Tribal Self-Governance as a 2024 Conference sponsor! Contact us at 918-370-4258 or info@tribalselfgov.org to discuss sponsorship opportunities.
Sponsorships range from $2,500 to $25,000.
HOTEL INFORMATION:
We have room blocks at the Wild Horse Pass Resort and Casino, the Vee Quiva Resort and Casino, and the DoubleTree by Hilton Phoenix Chandler.
Click on the links below to book a reservation at the Tribal Self-Governance rate:
Shuttle service will be offered between the three properties in the morning and evening.
GENERAL INQUIRIES:
Email info@tribalselfgov.org