The Events Calendar includes not just NATHPO events but also trainings, exhibits, shows, conferences, and consultations put on by our community partners and are listed solely to provide information and are not endorsed by NATHPO.
Please feel free to submit an event using the (+); as soon as it is approved, it will appear on the calendar.
National Historic Preservation Advocacy Week
3/6/2023 - 3/8/2023
Description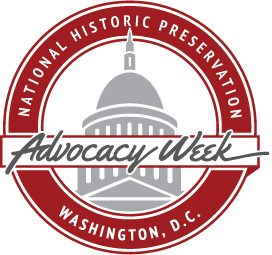 Advocacy Week Website – Preservation Action
National Historic Preservation Advocacy Week Returns March 6-8, 2023 in Washington, DC- Register Today!
Preservation Action along with our partners at the National Conference of State Historic Preservation Officers are very excited to announce that registration for National Historic Preservation Advocacy Week is NOW OPEN! Join us back in-person March 6-8, 2023 in Washington, D.C. for in-depth preservation policy trainings and briefings, exclusive tours, networking opportunities, and of-course congressional office visits, providing the opportunity to meet with your members of Congress and their staff directly! Register today take advantage of early bird rates. Early bird rates have been extended through Jan. 31st!
View the schedule and register by clicking the button below!
Advocacy Week will kick off on March 6th with our primary day of programing on March 7th, followed by our day on the Hill on March 8th. You can view the complete schedule on the registration page. The primary day of programming will take place at St. Mark's Episcopal Church, conveniently located on Capitol Hill and additional meetings will be held nearby at the Hall of States.
Categories
Other
Save the Date
Annual Event