The Events Calendar includes not just NATHPO events but also trainings, exhibits, shows, conferences, and consultations put on by our community partners and are listed solely to provide information and are not endorsed by NATHPO.
Please feel free to submit an event using the (+); as soon as it is approved, it will appear on the calendar.
Keeping History Above Water Portsmouth 2023 Conference
Sunday, May 7, 2023
Description
Keeping History Above Water Portsmouth 2023 Conference
Sunday, May 7-Tuesday, May 9, 2023

The Keeping History Above Water conference is a national symposium drawing preservationists, city planners, academics and climate experts to talk about saving historic resources from sea-level rise. The conference has taken place in Newport, Charleston, Annapolis, St. Augustine, Palo Alto, Salem, Norfolk
—

and now Portsmouth.

Cost:
$200 per person. The registration fee covers all the following:
Sunday, May 7
Evening welcome and keynote with Howard Mansfield, Yankee Magazine cover story "Rising Seas."
Monday, May 8
All speakers and panels, a walking tour of Strawbery Banke Museum sea level rise exhibit, and City of Portsmouth waterfront stormwater infrastructure and conservation efforts.
Tuesday, May 9
All speakers and panels.
Also includes Sunday evening light refreshments and continental breakfast, breaks and box lunches on Monday and Tuesday.
For hotel reservations and more information see the conference page:
https://historyabovewater.org/2023-portsmouth/
About the Hosts:
In 2011, Strawbery Banke was chosen to be a test site for a City of Portsmouth, University of New Hampshire and Rockingham Planning Commission study to assess sea-level rise vulnerability of coastal resources. The report provided the starting point for understanding the impacts of climate change and possible adaptation measures that the City can take over time to protect private property like Strawbery Banke and public infrastructure maintained by the City Department of Public Works Water Division. In 2013, the museum joined the City of Portsmouth's Local Advisory Committee (LAC) for the Climate Change Vulnerability Assessment on Historic Portsmouth to evaluate the areas most vulnerable to sea level rise and storm surge, based on historic, cultural and property values. The museum a prime partner with the City of Portsmouth to inform the public about sea level rise impacts in Portsmouth and other coastal spots. That's where this conference and the continued collection of data come in.
Date & Time
May 7, 2023 8:00 AM - May 9, 2023 5:00 PM
Venue Details
AC Hotel by Marriott Portsmouth Downtown/Waterfront
299 Vaughan Street
Portsmouth, New Hampshire 03801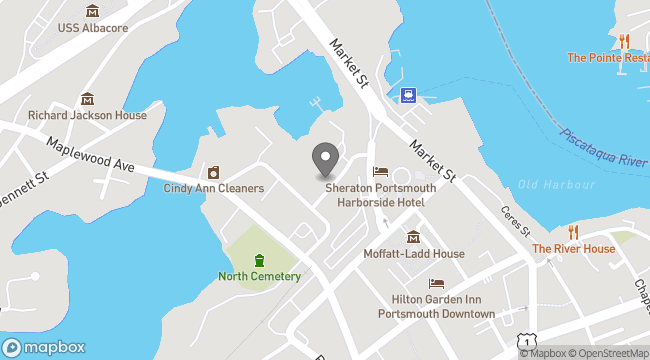 Strawbery Banke Museum
Strawbery Banke Museum, in the heart of historic downtown Portsmouth, New Hampshire, is an authentic 10-acre outdoor history museum dedicated to bringing 300+ years of American history in the same waterfront neighborhood to life. The Museum is a place for children, adults, multigenerational families, and groups to gather to explore eight heritage gardens, 32 historic buildings, and traditional crafts, preservation programs, hands-on activities, the stories told by costumed role-players and the changing exhibits that offer hours of fun and discovery. The Museum's restored buildings and open space invite visitors to immerse themselves in the past, using objects from the museum's collection of 30,000 artifacts, and the histories of the families who lived and worked in the Puddle Dock neighborhood to engage, educate, and entertain.
Sunday, May 7, 2023
May 7, 2023, 8:00 AM - May 9, 2023, 5:00 PM
Categories
Conference
Annual Event