SAIGE (the Society of American Indian Government Employees): Training
Tuesday, September 14, 2021
Description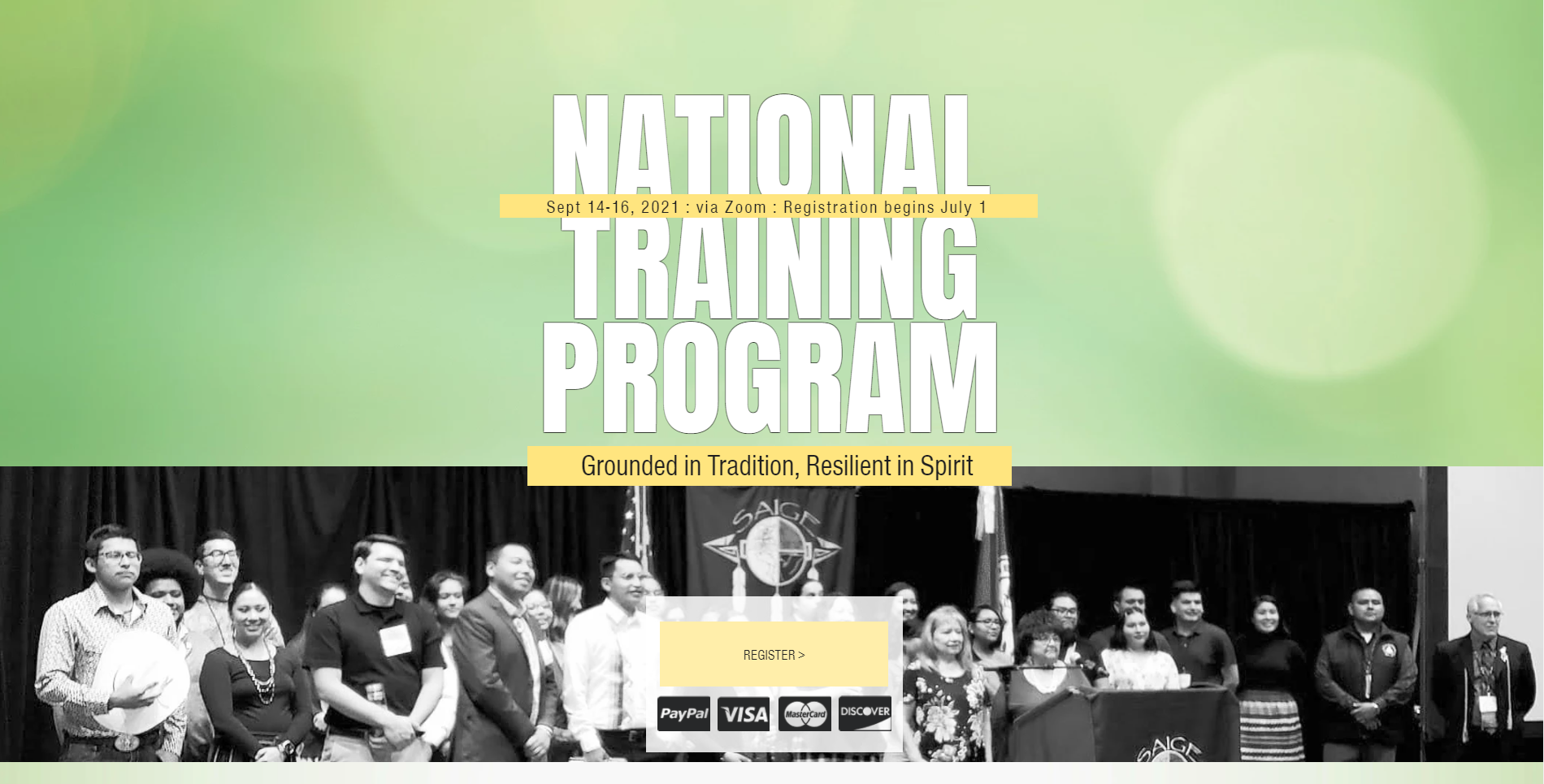 2021 National Training Program - Grounded in Tradition, Resilient in Spirit
The SAIGE 17th Annual National Training Program is being held September 14-16, 2021, via Zoom. The cost for the three days is $350 and you can register today.
Grounded in Tradition, Resilient in Spirit, reminds us of the difficulty of the past year and historically how Native communities draw strength from traditional practices, common values, and rich longstanding customs to persevere and transcend.
Formed in 2002, SAIGE is the first national non-profit organization representing American Indian and Alaska Native Federal, Tribal, State, and local government employees.
SAIGE hosts an outstanding Annual National Training Program, open to all, focused on professional development, leadership and topics related to the complex Federal Indian Trust Responsibility. Integral to this, SAIGE provides specialized training sessions for Veterans and Youth.
The Community Calendar includes not just NATHPO events but also events, trainings, exhibits, shows, and conferences put on by our community partners. Please feel free to submit an event using the + on the main Community Event Calendar; as soon as it is approved, it will appear on our calendar below.